Which Boxing Stance is Right for Me?
The go-to resource for choosing your ideal martial arts training camp. Find all you need to know about the top training destinations and ways to elevate your skills & knowledge.
Discover Training Camps now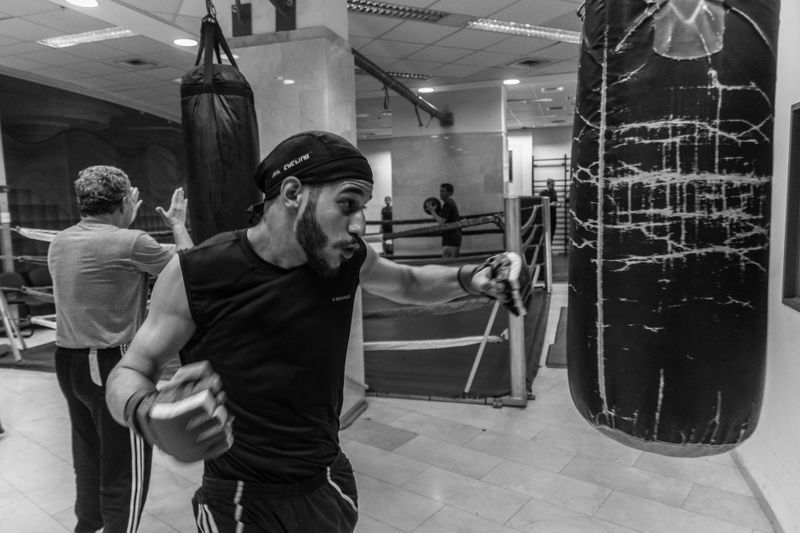 Boxing is a sport that has been popular throughout the ages; it's also excellent exercise. Despite a common misperception, boxing is not the rough and ready pursuit it might appear to be. In fact, it is a highly skilled and disciplined sport that needs training and dedication. Popular with women these days as well as men, it may have fallen out of fashion somewhat in the late 20th century, but nowadays is very much in vogue.
There are many boxing techniques that need to be mastered if you are to get the best out of your time in the ring – or if you are to enjoy it as an exercise pursuit. You need, for example, the correct stance if you are to box comfortably, quickly and accurately. So, what stance is right for you?
This depends upon a number of factors, so let's have a closer look at what influences the right stance for your boxing. Most of these tips apply for Western style boxing, but if you prefer Muay Thai style boxing, it will still be useful for you to learn more about using the best stance for your body.
Choosing Your Boxing Stance
Here's something to think about: your boxing stance is not just about what suits you, it's also about what doesn't suit your opponent! You need to be comfortable with a stance that allows you to move around as you want, and to be quick and agile, yet also one that gives you the right balance. A poor stance means your opponent can knock you off balance easily, so you need to work at it to get it right. Without getting into too much detail, we'll begin by talking about your dominant hand.
One of the first things you will learn when you enrol with a boxing gym and start training is to identify the dominant hand. Most of us are right-handed, a minority are left-handed, and each can be of benefit in certain circumstances.
Let's start by talking about a right-handed boxer; if your right hand is your dominant hand then this is the one that you will draw back in your stance. This is a natural action, and one that you will find comfortable and easy to deal with.
Now, if you are a left-handed boxer – so your left is your dominant hand – then you will find that your left hand is the one you keep back; there are certain benefits to a left hander boxing against a right hander – it defuses the symmetry, and therefore adds something to the situation.
So, back to our right-handed example: you have your dominant hand drawn back, your other hand to the fore, now what about the rest of your body?
Orthodox and Southpaw
Now that you understand the importance of the leading hand, we need to talk about the rest of your body – and in particular, what to do with your feet to box to the best of your ability.
There are two standard stances that are used by boxers: the right-handed boxer, with leading hand kept back, should position their left foot forward. Let's say the opponent is immediately in front – in the 12 o'clock position: left foot forward, pointing slightly right (to the 1 o'clock, if you like) and right foot pointing to 4 o'clock. This is, again, quite a natural pose to adopt, and it is known in the trade as the Orthodox stance; that is because it is the standard for a right-handed boxer.
Now, for the left-handed boxer – with leading hand again kept back – the stance is effectively reversed; right foot forward, and mirror the clock analogy for the best possible, and most comfortable, stance. This is known as the Southpaw stance, and is adopted generally by all left-handed boxers.
So, as we have seen, the stance that you need to choose is primarily influenced by one main factor: your dominant hand, in other words whether you are right or left-handed. Of course, it doesn't end there, so now that we have some idea of the basic stance, it's perhaps best that we elaborate a little.
Movement and Guard
When you enrol with a boxing gym – and we recommend you check out those in your area for the ones with the best reputation – you will be given expert tuition in the basics as we are describing here, so we help that what we are telling you helps prepare you for your training.
We've discussed, in brief, the position of your hands and feet in the orthodox and southpaw stances; now we need to have a look at how you should move, and why your guard position is one of the most important of all.
Start by adopting your stance, then bend your knees just a little and practice an up and down movement; this should be done without changing the position of your feet, and it should feel comfortable to do so.
Your upper body needs attention; it should be positioned roughly in line with your front foot. You should never have your upper body directly on to your opponent, and also not too far in reverse. It's about comfort and agility, so practice your stance until you feel that you are ready to engage.
Now, as for the guard, it's a matter of personal opinion, and one that you and your trainer will undoubtedly work on in detail. In basic terms, guarding is raising your fists by bending the arms. Bring the fists up to cover your face, with your front fist slightly higher and ahead of the other. This is, as we said, the very basic principle behind guarding.
Every boxer does, of course, have his or her own preferred guard stance, and this is one to work on in detail once you have the basics sorted.
What we have written here is by no means comprehensive and, as every boxer is an individual, you may find that there are little tweaks you add that make things more comfortable for you. Talk to your trainer, and work with them as they know what they are doing, and you will soon develop a comfortable, workable stance that is right for you and gives you the most effective technique you can find.
---
Want to improve your boxing technique? The best way is by going on a dedicated boxing camp, where you can learn from the experts.