A Travel Guide For Martial Arts Lovers: Top Destinations
The go-to resource for choosing your ideal martial arts training camp. Find all you need to know about the top training destinations and ways to elevate your skills & knowledge.
Discover Training Camps now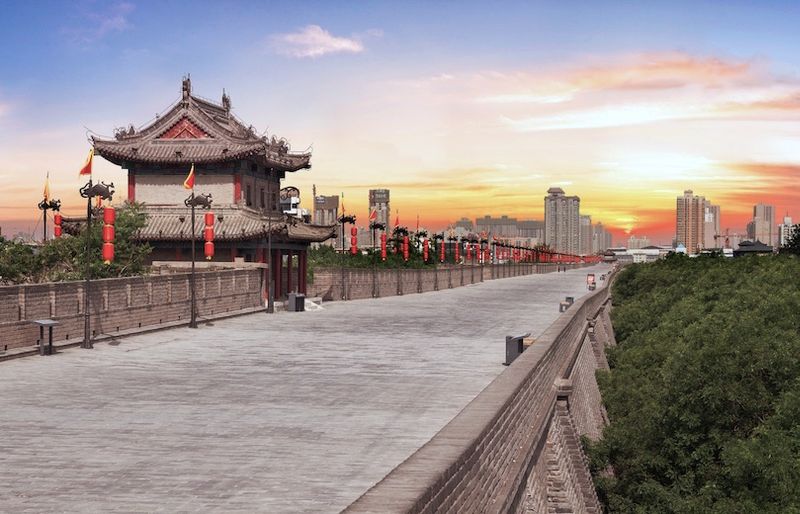 Martial arts have influenced popular culture and spread to gyms, schools and sports centres throughout the world. So much so that most of us will have probably tried at least one of these martial arts at some stage of our lives.
It's probably the mix of exercise, discipline, and self-defense that attracts so many people to them and when you add the mysticism and exotic origins of many of martial arts it's easy to see why people would want to make a pilgrimage to the places where they were first developed and where they are still practiced today.
Witht that, below, we're sharing a useful guide to finding the best places to visit to learn or develop your skills in your favorite martial arts!
Note: BookMartialArts offers a flexible cancellation policy. Should you not be able to travel and train as scheduled, we'd be happy to help you to alter your booking with the same organizer or with a different organizer.
Muay Thai - Phuket, Thailand
Muay Thai is the national sport of Thailand and dates back centuries but it has become extremely popular in the western world in recent years.
In fact, if you visit any gym or recreation center in the US you most likely come across some form of Muay Thai class. It's known as the art of eight limbs as both fighters will need to use their elbows, fists, knees, and shins to be effective.
You can also enroll in a Muay Thai training at the famous Tiger Muay Thai institute in Phuket which has programs for beginners and more advanced participants alike.
Thailand is famous for its variety of scenic landscapes and there are many other options for tourists to enjoy while visiting Phuket.
You might want to combine your Muay Thai experience with some sightseeing as 'The Land of Smiles' is truly a country unlike any other in the world.
» Read more: Muay Thai Training in Thailand: 5 Things to Know Before You Go
Kung Fu – Henan, China
Originating in China and popularised throughout the world by Bruce Lee, 'Kung Fu' is actually a general term for any form of Chinese Martial Arts that requires tremendous practice, training and time to achieve.
If 'authentic' Kung Fu training is what you seek, you may already be dreaming of heading to Henan province in China and train in Shaolin Kung Fu.
If there is one thing that Henan is famous for, it is the Shaolin monastery (As well as its delicious steamed dumplings). Here, you'll find the world's most prestigious and most sought after Shaolin temples.
If you are interested in discovering or even experiencing yourself the lives of Shaolin monks, then look no further. Immerse yourself in the original Shaolin culture within the world's most influential Kung Fu sect at Deng Feng County's world-renowned 1500-year-old temple.
» Read more: 10 Most Sought After Destinations in China for Kung Fu Training
Krav Maga – Tel-Aviv, Israel
In Tel-Aviv you can book a Krav Maga training course which is when you combine it with a sightseeing/beach holiday is a great way to spend a week or two.
Krav Maga is an ultra-effective martial art discipline based on real combat situations that anyone could find themselves in.
It's because of its realism with routes in Boxing, Judo, and Aikido, that there is a high demand to learn its techniques. If you want to apply your newly acquired skills in everyday situations, then a trip to Israel to learn Krav Maga be for you!
» Read more: So You Want to Train in Krav Maga? What You Need to Know
Tae Kwon Do - Seoul, Korea
Translating as "the way of the foot and fist", there is no mistaking what Tae Kwon Do is all about.
This ancient martial art began in Korea and has become popular throughout the world particularly in the past couple of decades. If you like to use your feet then this is the perfect martial art for you as kicks to the head, body, and legs are the main aim of competitive Tae Kwon Do.
Seoul is regarded as the home of Tae Kwon Do and you can enroll in courses for a range of skill levels in the renown Namsangol Hanok Village in the city and watch the masters demonstrate their skills. It really is the "Mecca" for any Tae Kwon Do enthusiast.
Karate – Tokyo, Japan
Translating as "empty hands", Karate, along with Kung Fu is perhaps the most famous martial art in the world. It was popularised in Japan in the early 20th Century and it didn't take long for its influence to spread throughout the world. Tokyo is a beautiful city with a perfect blend of tradition and innovation.
You can enroll in a wide variety of karate classes in dojos throughout the city and watch the experts practice it at the Tokyo Budokan.
While you're there be sure to take in the sights of modern Tokyo as well as it truly is an amazing experience with sights, sounds and smells that you might never experience again. When visiting Japan its all about blending the old with the new.
Capoeira - Rio de Janeiro, Brazil
Photo credit: Tatiana Souza
Originally developed by the African slaves that were brought to Brazil, Capoeira originated from a form of dance fighting and developed into an extremely enjoyable and energetic martial arts discipline.
If you want to have a little fun while learning effective martial arts skills, then Capoeira would be a great choice.
Visit Rio as part of a Capoeira camp where you will combine dance, acrobatics and martial arts all to the sound of the ever-entertaining Brazilian music. Of course, when you are in Rio there are also fantastic beaches and carnivals to experience so this trip is for those who want to get great exercise, learn a martial art but still enjoy themselves.
Final Notes
There you have it! A short yet great list of destinations for those who enjoy travel and martial arts.
Whichever destination you decide to visit and discipline you choose to pursue, learning and developing your skills in the places they were perfected is an extremely rewarding, fulfilling, and fun experience. Enjoy!
---
A martial arts camp for beginners offers the perfect opportunity for you to begin your martial arts journey and explore an awesome travel destination at the same time!