Most Effective MMA Workouts to Get Ready For a Competition
The go-to resource for choosing your ideal martial arts training camp. Find all you need to know about the top training destinations and ways to elevate your skills & knowledge.
Discover Training Camps now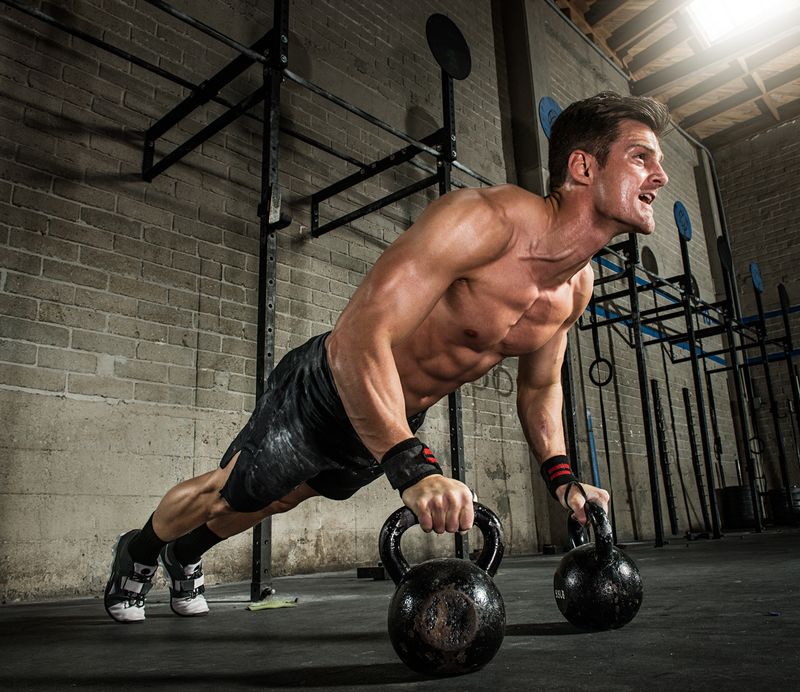 Mixed Martial Arts (MMA) is one of the fastest growing sports in the world, which is instigating a passion among 18-34-year-old fans. The adrenaline-fuelled UFC is the most prominent professional MMA tournament in the United States that is taking the sport to the next level.
The main reason for the popularity of the MMA is that it is endlessly technical and complex since it combines almost all forms of fighting styles – punching, wrestling, striking, kicking and grappling. There are myriad techniques behind a single style, for example, Brazilian Jiu-Jitsu (a discipline commonly found within MMA) contains more than 2,500 techniques. So, in order to master this sport, one has to practice very hard for an extended period of time.
Therefore, to become an MMA champion one has to develop physical as well as mental toughness by increasing strength, agility, endurance, and concentration. This is the reason as to why successful MMA fighters are some of the toughest athletes in the world.
If you are preparing for your next MMA fight, the following workouts will greatly help you:
Enhance Your Endurance
Image credit: Bodybuilding.com
To begin, in order to have an edge, you have to be proficient at defending and attacking your opponent simultaneously. For that, you have to focus on your endurance first because you should be able to sustain power throughout each round. So the power endurance training will increase your capacity to carry out repeated explosive movements.
How exactly can you do that? Well, you can enhance your endurance by performing explosive bodyweight exercises with an average load for about 30 to 45 seconds, resting for 30 seconds, and repeating for 5 rounds. Since your goal is to sustain a 3-minute round, you should also increase your aerobic endurance. This will help your muscles use energy more efficiently.
Incorporate Plyometric Training
Plyometric training exercises are also a great way for athletes to generate explosive power. It basically starts with an eccentric (muscle-lengthening) action and is immediately followed by a concentric (muscle-shortening) action. Performing plyometric training 2 to 3 times a week improves your speed and strength. Just make sure to give yourself about 48 hours of rest in between plyo sessions, which will help you in full recovery.
For MMA trainees, in particular, incorporating plyometric training means better performance inside the ring. Furthermore, combining plyo sessions with resistance training is a great way to maximize power and performance.
Taekwondo Squats
Video credit: Iron Wood Productions YouTube Account
Taekwondo squats can help to enhance your leg strength and thus will enable you to generate powerful kicks. In this exercise, you have to perform squats without weights. It basically uses most of the major muscle groups of the lower body namely the quadriceps, the hamstrings, the gluteals, the abductors and the hip flexors.
To perform this exercise, you need to make horseback riding like stance and do a controlled single-leg squat. When you pause at the bottom of this move, make sure you have proper balance and flexibility. Then alternate it after one minute.
Practice Correct Movements And Speed
This is especially helpful for beginners who often perform bench presses. Make sure to avoid wide grip during strength training since a wide grip does not correlate with the kinds of strikes used in MMA fights. As a matter of fact, you rarely hit on the outside of the body. Hence, you should use a narrow grip more in line with the width of your strikes.
Another important element of a typical MMA bout is the speed of the execution. The more quickly you move weights during strength training, the more it will be helpful for you to match what you need to do in a fight. Therefore, be sure to implement many different speeds during your workouts.
Maximize your calisthenics training
Image credit: Powerblitz.in
Calisthenics training is a great way to strengthen and tone your muscles and increase muscular endurance. This training teaches you to master your own body by bringing coordination, balance, proprioception, and self-awareness. In order to maximize its full benefits, you can use calisthenics equipment at home gym. Performing calisthenics exercises means you can easily control your limbs and maintain a proper body position at all times during a fight.
There are a huge number of athletes, coaches, sportspersons, and celebrities who are staunch proponents of calisthenics. Bruce Lee, Muhammad Ali, Jason Statham, and Special Forces like British SAS and American Navy SEALs are among them.
Focus on Your Core
Image credit: Bicycling.com
Strong core muscles are very crucial to perform many physical activities, especially the high-intensity fights like MMA. Training the core muscles basically includes training your back, your glutes and the entire area that connects to your spinal cord; which helps your body support your spine perfectly. It is different from abs exercise since the latter targets only the front side of the body. Moreover, the amount of power behind your kicks, punches, and throws depends on how strong your core is.
Final Words
I believe that MMA is only going to become even popular with time because there is a lot of scopes for it to evolve. Moreover, we as a species have always liked combat sports for too long. So, MMA workouts need to be undertaken intensely with sharp focus and commitment.
While there might be tons of helpful exercises out there for MMA practitioners, the ones I've mentioned above will surely help you boost your physical and mental toughness. Best of luck!
---
Are you already training in MMA and looking to sharpen your skills so that you can start competing? Sign yourself up for an intermediate MMA training camp! You'll be able to have access to the support & guidance of certified professionals and train alongside other passionate MMA practitioners!