Martial Arts and Injuries: 5 Tips to Get Back on Your Feet Quickly
The go-to resource for choosing your ideal martial arts training camp. Find all you need to know about the top training destinations and ways to elevate your skills & knowledge.
Discover Training Camps now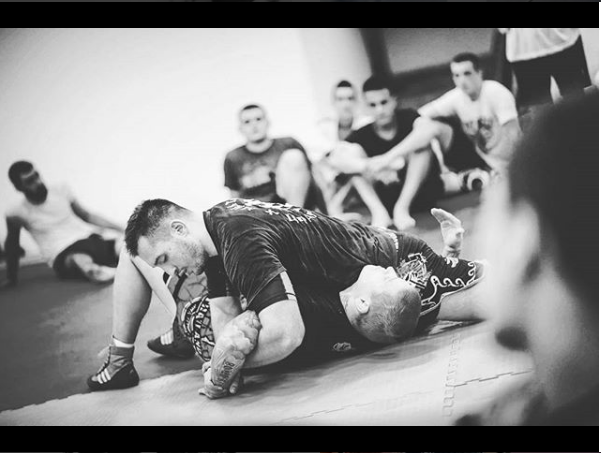 Taking up martial arts is one of the most rewarding long-term decisions you can make. You will gain confidence and self-esteem, learn what it means to persevere under immense pressure, rise from adversity, learn how to fight, and become an overall better human being. Plus, you'll make plenty of new friends in the process!
However, practicing martial arts is not without its risks of injury. Depending on the discipline you choose and the way you train, the chances of injuring yourself can increase or decrease. With time though, something is bound to go awry but don't worry, it's completely normal. Your goal is to get back on your feet and on the mat as soon as possible.
Here are the five tips to help you recover from your injury – especially those that are back-related – faster:
Get yourself checked out
Image credit: revolutionaryonline.wordpress.com
So what is the number one thing you need to do when you've injured yourself?
Get yourself checked out immediately by a professional, preferably a rehab coach with a weightlifting background. Why weightlifting, you ask?
Because coaches who have been trained in strength sports understand the importance of proper, active rehab entailing myofascial release, mobility work, the continuation of training, and stretching to a minor degree.
A good coach will be able to diagnose your condition, dispel any fears you might have, and issue a treatment that will get you back on your feet quickly. Usually, this will mean you will be able to continue training, albeit adhering to a new set of rules enforced by your rehab coach. Hence, it's best to choose a rehab coach or a recovery therapist instead of a doctor or a chiropractor.
Start stretching and do your (rehab) work
Don't fall prey to this common mistake, rather take the time to do your (rehab) work, and come back into the dojo slowly, taking on one challenge at a time. Listen to your body, don't try to push through the pain, and stick to your rehab program before, during, and after training. Movements that properly stretch the body such as those found in yoga practice have been proven to help accelerate the healing process of certain injuries.
Don't stop exercising and stay physically active
What doctors usually tend to tell you is that you should stop training altogether. Unfortunately, more often than not this type of advice can lead to even more problems down the road, as some injuries, such as muscle sprains, actually require you to continue training in order to get better. If you get lazy, your body will become tight, and you will exacerbate the problem further.
When it comes down to sports injuries, they tend to subside rather quickly unless you took a Mae Geri directly to your L5 disk, or severed your rotator cuff due to a nasty armbar. This sudden feeling of "oh, I guess I'm fine" can lull you back into a false sense of security, leading you back to the mat before you're ready.
A good idea is to continue training and even take up another sport, such as a 'soft' martial arts discipline such as Tai Chi or Aikido, or weightlifting in order to strengthen those weak areas that gave out in the first place. Remember though, you need to exercise caution above all else, and supplement your training regime with proper mobility and consistent rehab work.
Walk, sit, and sleep properly
So what should you be doing when you're not at the dojo? What can you do to help your body heal faster?
First and foremost, you will need to be extra conscious of your posture when standing, sitting, and sleeping. Ensure that you instill the correct postures. The majority of injuries can be exacerbated during sleep because of all the turning and tumbling, especially when sleeping on the side or the belly.
You want to make sure you are comfortable and that your neck, shoulders, spine, and legs are properly supported by sleeping on chiropractic or memory foam mattresses instead of old worn out models. Old mattresses lose their supportive features quickly, and if you are dealing with back pain, letting your lumbar spine drop during sleep is the worst thing you can do.
Give yourself time to heal
Finally, it might sound counterintuitive, but the more time you give it to heal properly, the faster will you be able to come back to training stronger than ever before. Your goal when training martial arts should be longevity, and you can't hope to achieve longevity if you're constantly interrupted by a recurring injury.
If your trainer or coach says to take it slow or take some time off completely, don't despair, it's a temporary setback that will allow your body to heal and more importantly, your injury to fade completely.
It's not easy dealing with an injury on a psychological level, especially if you're an avid martial artist and your training sessions mean everything to you. Be sure to follow these steps through, and you will have no problem getting back on your feet in no time!
---
Want to be utterly pampered yet keep a rigorous training schedule at the same time? If so, a luxury martial arts training camp is something you've been looking for!