Countries that Have the Best Martial Arts Education
The go-to resource for choosing your ideal martial arts training camp. Find all you need to know about the top training destinations and ways to elevate your skills & knowledge.
Discover Training Camps now
If you're looking for great martial arts education, you may think that you do not need to travel at all. Afterall, almost every country has its credible martial arts associations, which promote different disciplines and are well connected various organizations & associations from other countries.
Keeping up with the practice from your hometown is certainly acceptable as training locally comes with great benefits. One of it being that you're likely to practice regularly. You are also likely to build a community around this practice, and you can meet these people on a daily basis.
But from time to time, we all have a craving for an adventure, so that's why going to a martial arts camp has even greater benefits. When you combine two of your greatest passions – traveling and martial arts – you get an unforgettable experience of learning and personal growth.
But the question is: where should you go? To make it easier, below is a list of countries for you to consider. Your choice will depend on your preferences for the location, as well as on the type of martial arts you want to practice.
1. China
Is Kung Fu your preferred discipline? Then China is the place to be!
A recent case study from 2017 found that although Shaolin centers in China are striving towards commercialization of martial arts for the sake of attracting more tourists, the wushu schools around historic monasteries are still functioning well.
The entire world gained huge benefits from the Shaolin heritage. Since traveling is getting easier and more affordable, you can easily visit China, the country that's considered to be the cradle of martial arts.
The only 'issue' is that China is a huge country and you'll probably want to explore it. That means you'll probably need to plan a longer trip.
2. Japan
In terms of traditional Asian martial arts, "South Korea, China, and Japan are likely to become the world's leading powerhouses based on their infinite potential in human, material, and ideological resources." That comes from the abstract of an article published in The International Journal of the History of Sport in 2016.
The author discusses how the martial arts in these countries are developing against the background of globalization and modernization. Although traditional martial arts have transformed to accept some characteristics of modern sports, they still preserved their essential spirit in these countries.
For karate, kendo, aikido or judo, Japan is the right country to train in. If you want a serious, intense, and authentic education in these disciplines, you'll encounter Japanese schools that take things very seriously.
Aside from getting state-of-the-art training, you'll also learn the basics of respect towards the discipline's philosophy and the masters who are teaching you the ropes.
4. Brazil
Everyone who's interested in Brazilian Jiu-Jitsu (BJJ) aspires to train in Brazil. Yes; there are great masters of the art all over the world, but nothing beats the training you'll get in the country of its origin. Rio de Janeiro itself is a pretty awesome destination to experience.
It's one of the most beautiful places on Earth, but it's also an environment that will challenge you in many different ways. Yes; you should definitely get informed about the crime before you get there. If you're after calmer surroundings for your training but you still prefer Brazil, consider Petropolis.
You might get to see some competitions in Brazilian jiu-jitsu while you're there, and that's an opportunity you don't want to miss out on.
5. Tibet
Tibetan martial arts ceremony. Photo source: Tibet.net.
There's no place like Tibet. The sights, the people, and the mere feeling in the air… everything is different in this country. If you love Kung Fu, you want to train in Shaolin Temple, and China is not your first choice, then Tibet is definitely a great option.
You'll be subjected to intense training, but the supportive community of Tibetan people will inspire you to go through it with grace.
6. The Netherlands
Karate match during the Dutch Open competition. Photo source: DeHavenLoods.nl.
Nearly everyone speaks English in Holland, so you won't face a language barrier. Although there is no particular martial discipline originating from this country, they have great schools and a strong tradition in judo and Muay Thai.
Anton Geesink, the first non-Japanese male to gain the title world champion in Judo, was Dutch. That says enough about the quality of martial arts training in The Netherlands.
Tang Soo Do is also a very popular discipline in this country.
7. South Korea
Is Taekwondo your discipline of choice? A Korean martial arts, it's actually one of the very few remaining similarities between South and North Korea. Since North Korea is particularly tricky for foreign visitors, our suggestion is the South.
There's probably no Korean citizen who doesn't have at least basic familiarity with Taekwondo. You'll learn not only from the masters in the school of your choice but from random people on the street as well. You'll hear various stories about the origin of the discipline, so prepare to be slightly confused.
8. The United States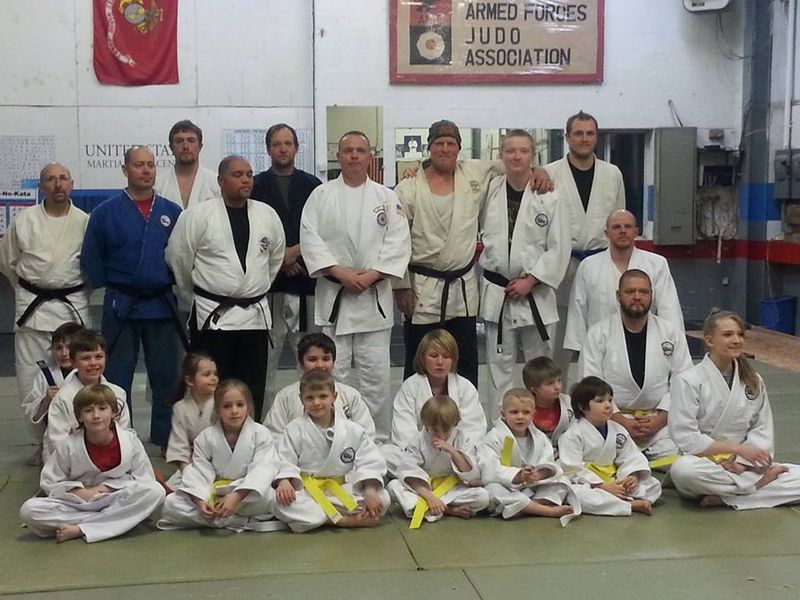 Photo source: USJJF.org.
No; we don't mean for you to learn through YouTube videos. The martial arts culture in the USA may be subjected to criticism because of the extreme commercialization, but you'll still found incredible academies and quality training camps in this country. If you're interested in boxing, in particular, this is the place you should really set your eyes on.
If you want the authentic and comprehensive experience, then search for a genuine master. It's easy to choose a discipline you like, but make sure you do your due-dilligence when you're looking for a mentor or a trainer.
Traveling Brings Even More Fun into Your Training
Wherever you want to be, you can be. That's what martial arts teach you. These disciplines push you to your very limits and teach you how to overcome them.
So why limit yourself to one geographical region? Set yourself free! Explore the world through the eyes of martial arts and you'll discover dimensions in yourself that you were never aware of.
*Want more from Jack? You can check out more of his work at ScholarAdvisor.
---
Looking to explore the world of martial arts and learn from the source, but don't know where to start? A martial arts camp for beginners is the perfect place to start your journey.